Architectural Design Approach
The master plan for this site envisions a phased delivery.
The three phases are illustrated in the attached image.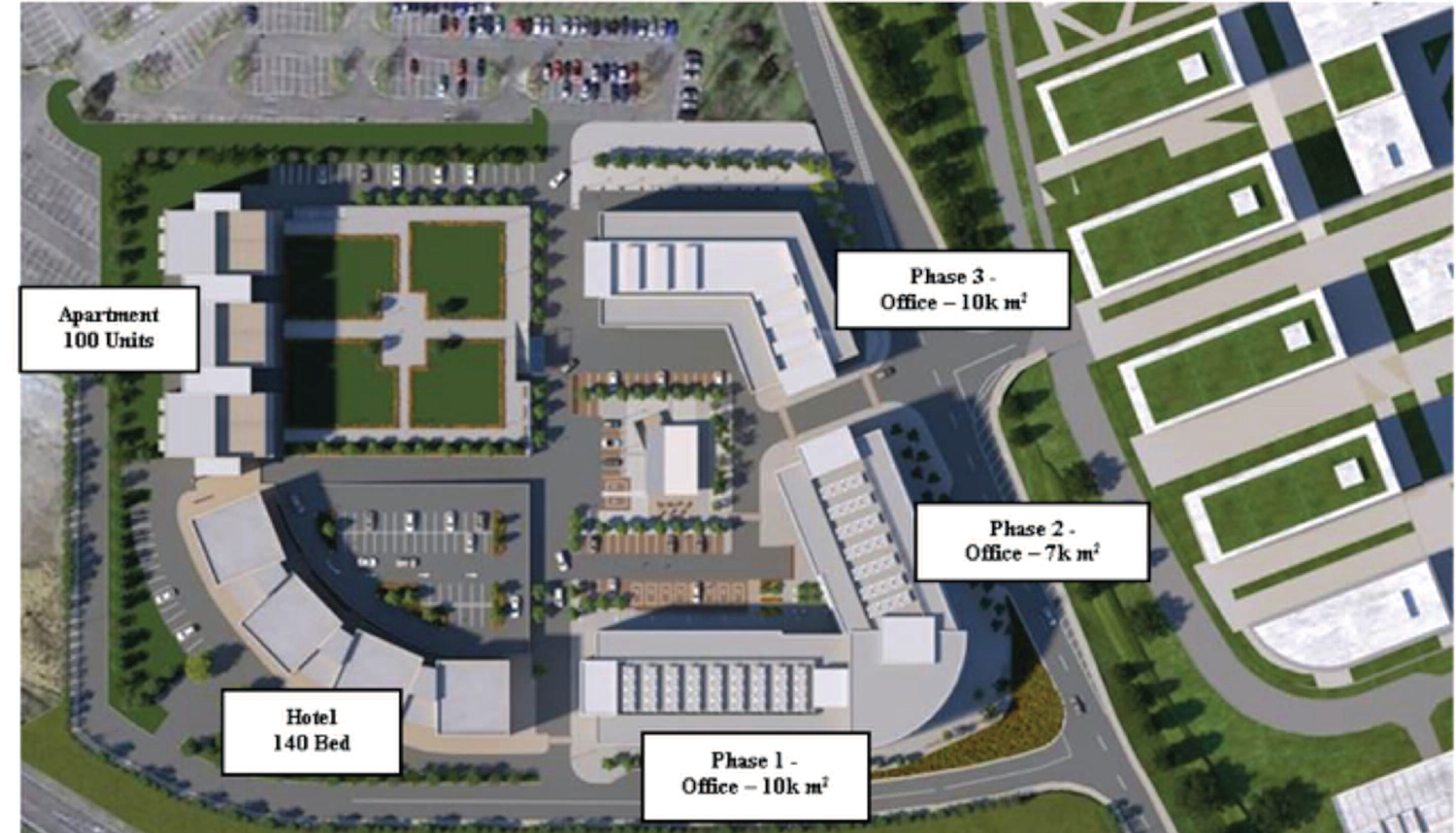 Precinct 1 (BIC) has the task of setting the gateway for the overall park, and as it is likely that this and the adjoining UCC developments will be in place for some time before any further development takes place on the site, it is important for the buildings to set a standard in terms of form and finish, that sets the scene for later developments.
This precinct will develop as a cluster of buildings with the potential to build not just phases but also buildings within the phases in stages. The buildings will be shared meeting/innovation centre facilities, for the precinct. In addition to the 17,000m2 of office planning at the Cork Science and Innovation Park, the site is zoned for a 140 bed hotel and 100 residential units with a further 10,000m2 of office space. This scheme has a gross development value of € 100m.
Discussions are ongoing with the planning authority in relation to these phases.
The main strengths of the site re in the fact that it has a very prominent and visible aspect to the N25, and has excellent access to public transport, cycling routes and walkways. built around a 'courtyard' area, offering shelter and protection and facilitating associated shared facilities including café/ food outlet, and potential
The parking on site will be contained on grade initially, in the centre and perimeter of the site, and as the project moves into the later phases, it will involve some parking deck structure within the courtyard, or inner space.
Attractive weather resistant routes for pedestrians and cyclists will be incorporated within the site, and the proposed improved road and cycle lane will facilitate the potential increase in bicycle traffic in time. Public transport will be facilitated with a bus drop off space extending the existing green route.